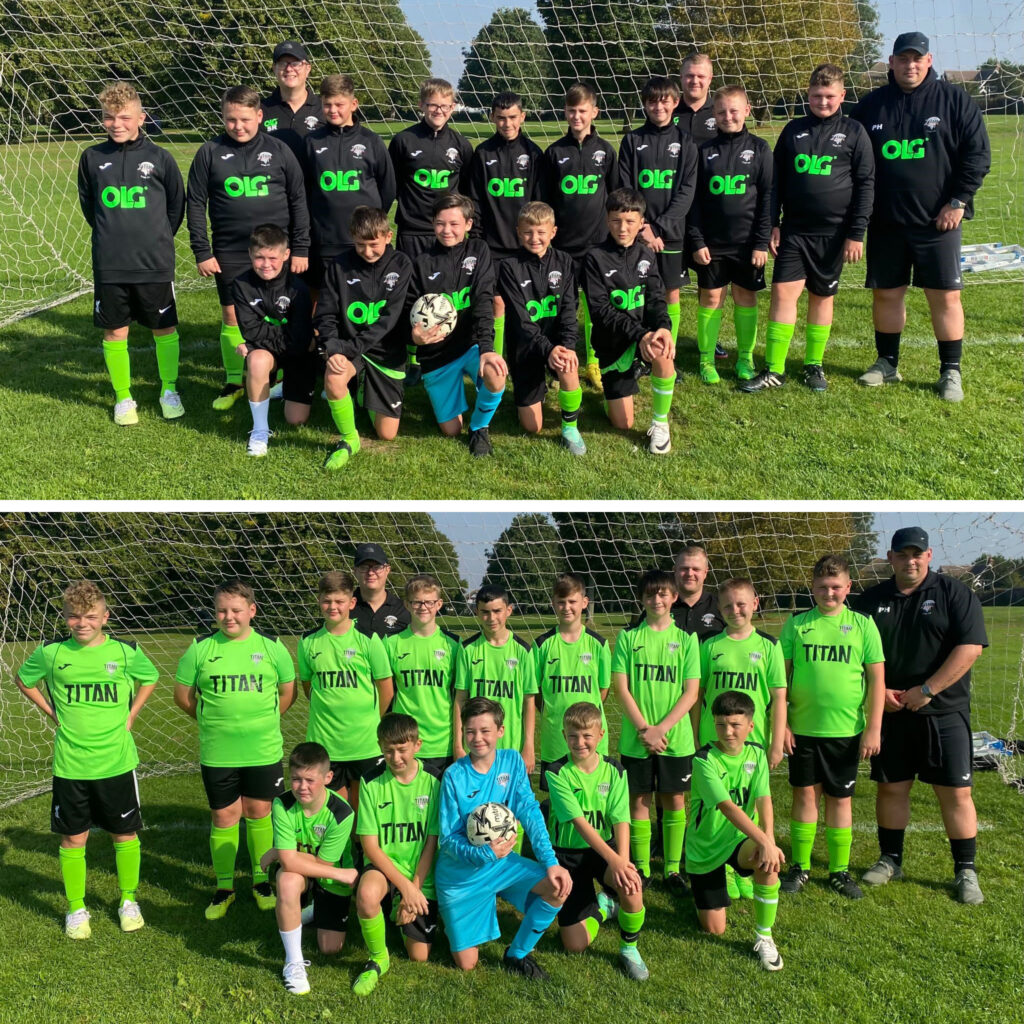 OLG are proud to be sponsoring Titan FC.
Titan FC is a local football team playing in the Crofts, Grimsby and Cleethorpes Junior League. Titan has just entered its 3rd season as a club, and during that time they have had success in winning the U11 cup, being promoted, and now this season they have added a second team.
OLG Recruitments Phil Hancock is one of the volunteers that helps to run the team and had this to say, "The football team was set up to allow children to play a game that they love and that should allow everyone to participate. It originally started with children that had been cast aside from the so-called 'big teams' in the area and told they are not good enough, so volunteers put together a team to prove those people wrong and that these children can do it!
After a lot of hard work and dedication a successful team was built, and this summer those so-called 'big teams' have come calling and taken away some of those lads that were classed as not good enough, so we have rebuilt yet again and will continue to develop young footballers.
Thanks to OLG for their sponsorship this season and the fantastic training tops!"